Two folk musicians with a focus on the dialects of folk music……
Two folk musicians with a focus on the dialects of folk music…
Accordion player Mette Kathrine Jensen Stærk and violinist Kristian Bugge formed the folk music duo JENSEN & BUGGE in 2001. Since then they have played swinging and energetic Danish folk music around the world…………
Check the concert calendar to see when JENSEN & BUGGE will come to your city!
Click here for a collection of the best videos with Jensen & Bugge – subscribe to our channel!
The story of Dwight is absolutely unique! Dwight's maternal grandfather, Chris Jerup, emigrated from Vendsyssel in 1893 and settled in Iowa. Jensen & Bugge met Dwight on their first US tour in 2008 and since then it has grown into a warm friendship, over 25 tours, two CD releases and a music book.
Trio collaboration with the fantastic guitarist and singer Morten Alfred Høirup. In the summer of 2015, their first trio CD was released with the title "Slid din tid", which brought them the nomination for the "Traditions prize" at the Danish Music Awards Folk 2015 that same autumn!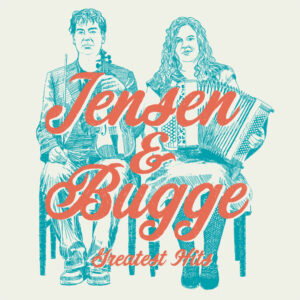 Greatest Hits
CD / LP
Our anniversary album with some of our favorite hits from the duo's first 20 years, in brand new recordings!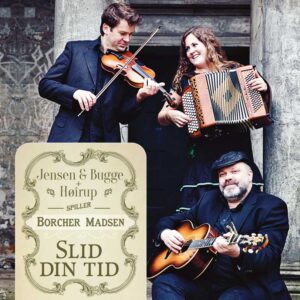 Slid Din Tid
CD
Music composed by fiddler Borcher Madsen from Falster, recorded as a trio with Morten Alfred Høirup.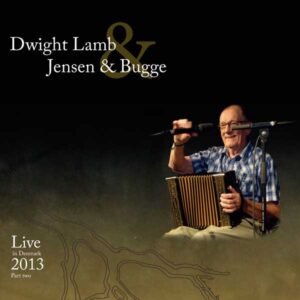 Live in Denmark 2013
CD
Second live album with our American friend and fiddler Dwight Lamb, recorded on tour in Denmark in 2013.